Iceland or the land of Fire and Ice is situated in the Atlantic Ocean. This is a dream location for travelers around the world for its great geographic location as well as the weather. The beauty of the place is second to none. Whale watching in Reykjavic, the scenic Blue Lagoon in Grindavic, Spectacular Geysers, and many other amazing places are there for you to visit. In fact, there are not many places on earth which match the natural beauty and diversity. However, if you are a die-hard gastro traveler you are not going to be disappointed as well. Icelandic food and their food culture will keep you interested and you will definitely be amazed by the taste.
As Iceland is surrounded by the Sea, its food culture is mainly based on seafood. But the dishes like grass-fed organic sheep or lamb and dairy have proven that seafood is not the only great option you can taste. It is safe to say that Icelandic cuisine is one of the healthiest and organic cuisines in the world. The vegetables and the beans combined with healthy seafood in their dishes offer you healthiness and a great taste.

Icelandic Food History.
Icelandic cuisine has a good relationship with the traditions of Scandinavian Cuisine. As their economy was based on farming mainly, the food culture is also based on the products of farming. Incidents like Christianization had a huge impact on the changes of the Icelandic cuisine over time. However, their traditional ways of farming continued with very few changes adding a few improvements with the settlers from the 9th Century. The other main factor for the changes in the food culture was the weather. Little Ice Age in the 14th Century changed the food culture drastically as the farmers were no longer able to grow their crops. In this Period Icelanders had to rely on the imported goods from other countries. When fishing became a good source of income for the natives in the 19th Century, their food culture was also impacted.
The people who were mainly farmers changed to become fishermen. This had a huge impact on modern Icelandic Food. The vegetables mixed with seafood began to become the newfound love of the villagers. This new combination made way for the new recipes in the modern age. This drastic change in the culture impacted hight on the current Icelandic cuisine too.
5 Dishes you should try on your trip to Iceland.
Reykjavik's Hot Dog (or pylsur)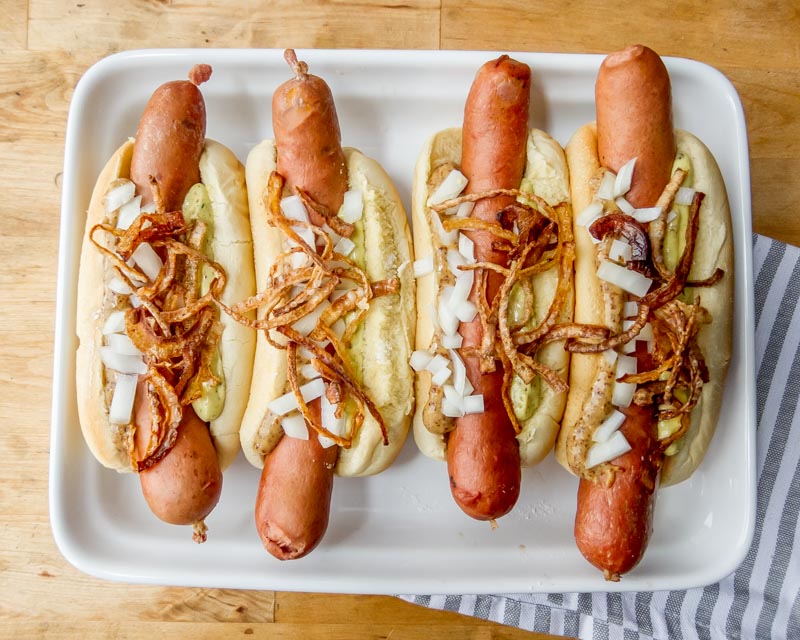 Reykjavik's are in the business for 60 years in Iceland and they serve one of the best hot dogs in the region. This comes with a blend of beef, lamb and port with a deep fried chips. This, in fact, is more popular with the local crowd than the tourists. This is the very reason you need to try this out on your trip to ICELAND to get a feeling about the favorite tastes of the locals.
Fermented Shark
We learnt that, Icelanders slowly moved towards fishing as their main way of life in the in the 19th century. So, if you need to taste what are the dished produced from this cuisine culture, you should try this dish. Although this is not a part of their daily cuisine anymore, you will be able to find this if you go to the right place. This dish was an outcome of a hard winters that the Icelanders had to face in the past. They had to find ways to keep their food for a long time in order to survive these winters. So they took their fish, smoked it, and left it out to dry for weeks and soaked it in all kinds of stuff. In early days, the fish was soaked in urine. But now that tradition has changed and they are soaking the fish in Vinegar. So, if you find yourself in Iceland, try out this dish.
Skyr
As foodies and travelers we need to find the roots of each cuisines in the regions we travel. we already explained you about the Icelandic food history. Skyr is also a very famous dish in Iceland which has been around for more than thousands of years. Made from pasteurized skim milk and a bacteria culture, it's technically a type of soft cheese, but it tastes more like Greek yoghurt with a milder flavor. So try this dish to get the feeling of a true Icelander and feel good about your trip there.
Lamb
We mentioned that Icelanders, in their early days of their civilization, were farmers. So this obviously encouraged them to have lamb in their farms and they have a great variety of lamb dishes in their cuisine. In fact, Iceland serves the best dishes of lamb. As a pro tip, make sure to order your lamb with a soup. they have a great variety of soups which match the taste of lamb there is your proper meal.
If you are feeling to go the extra mile, try out the svio (Sheep's head). This traditional Icelandic dish is a sheep's head cut in half and boiled. It originated from a time when people couldn't afford to let any part of the animal go to waste.
Ice cream
Who wants to eat Ice cream in Iceland right?. you might have this feeling because Iceland is already cold enough and you prefer hot snacks instead of ice cream. But Icelanders love their ice cream and they eat it all year long. It doesn't matter if it's rain, hail or shine, Icelanders are obsessed with their ice cream. So go ahead and keep your feelings aside and try out an ice cream in the cold. Trust me, you will understand why the Icelanders love it so much.
Conclusion.
We bought you the history of Icelandic cuisine. We brought you a few of their main food items. Our goal was to give you as much as information you need to prepare for your culinary tour to Iceland. But one article is not enough to bring out the whole deal. So let us take the gist. Your main focus when you visit Iceland should be to understand their food culture. Meanwhile, you should try out a few different dishes and get to know their taste. It will be helpful to ask the locals about the food they love. If possible, try out a home-cooked meal from a local neighborhood. And try to visit more than two or three locations in order to understand how the food is different within the regions of Iceland. Happy journey!.